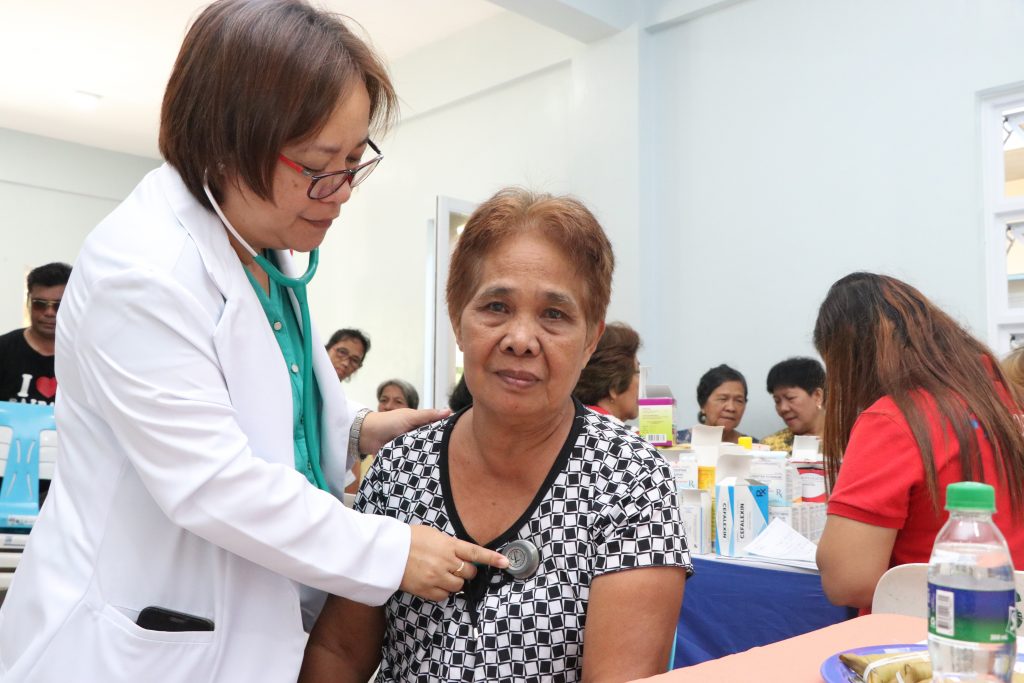 Another primary banner program of City Mayor Ester E. Hamor that will be  immediately implemented to improve the health services in the City of  Sorsogon. 
The City government will allocate enough funds to purchase medicines  intended as supplies for the Rural Health Centers and shall be made readily  available for every Sorsoganon. 
It will also ensure that all prescriptions from the attending physicians of the City Health Office will have corresponding medicines for the patient/s. In addition, the City Government through City Mayor Ester Hamor hired 3  additional health workers that served as health navigators to conduct  information education campaigns for disease prevention and control. The local government also hired additional doctors that personally visit and  attend to the health concerns of persons with disabilities, elderly and bed ridden in the barangay. 
Within her 3-year term, a hospital in Sorsogon City and Bacon District will be  established to cater to the rising needs of medical and health services of the  city populace.