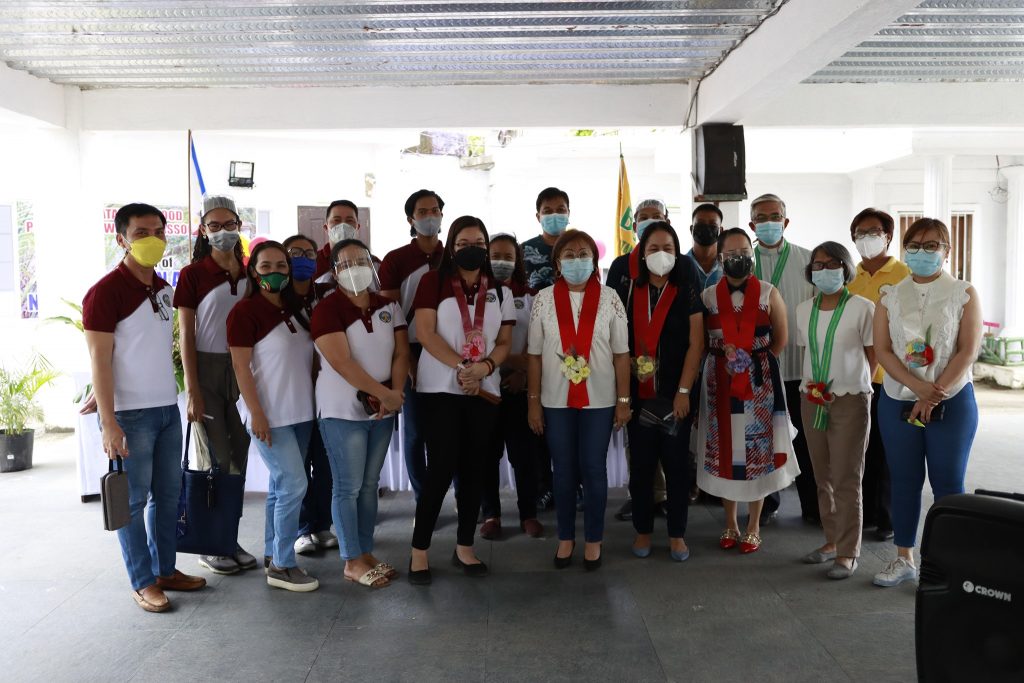 City Mayor Ma. Ester E. Hamor expressed her profound gratitude to the leadership of Barangay Buhatan, Sorsogon City headed by Punong Barangay Edwin Divina whom she described as "very good Kapitan" for his efforts and hardwork in order to help his constituents cope with the day-to-day challenges thru sustainable livelihood and other opportunities.
A very memorable day for the 32 members of the Buhatan Nipa Food Production Workers Association as it formally commence its full operations on August 23, 20121 after the blessings and launching of Buhatan Nipa Vinegar Packaging and Processing Center held at Buhatan Barangay Hall.
The project which was supported by the LGU Sorsogon City with the Barangay Officials was made possible through collaborations with Sorsogon State University (SSU). In his message, PB Divina mentioned the significant role of Ms. Bernadette "Dette" Escudero as she paved the way linking the said association to SSU which in turn took the essential steps in producing a quality vineger product that is undoubtedly the First in Sorsogon.
Meantime, Ms. Dette Escudero assured the Barangay Officials and the Association that apart from the usual assistance, she will make extra efforts in looking for a good market of the said quality all natural Nipa Vinegar Product.
The event was also attended by officials from DOLE, DILG, DTI, SSU Personnel headed by Ms. Giggy Fulay, Provincial & City Tourism Office. Ms. Thess Hamor Gonzales, Executive Assistant of LGU Sorsogon City also shared her thoughts and congratulate everyone as she assured that the City Local Government Unit under City Mayor Ester Hamor's administration will be full support to this kind of undertaking.#