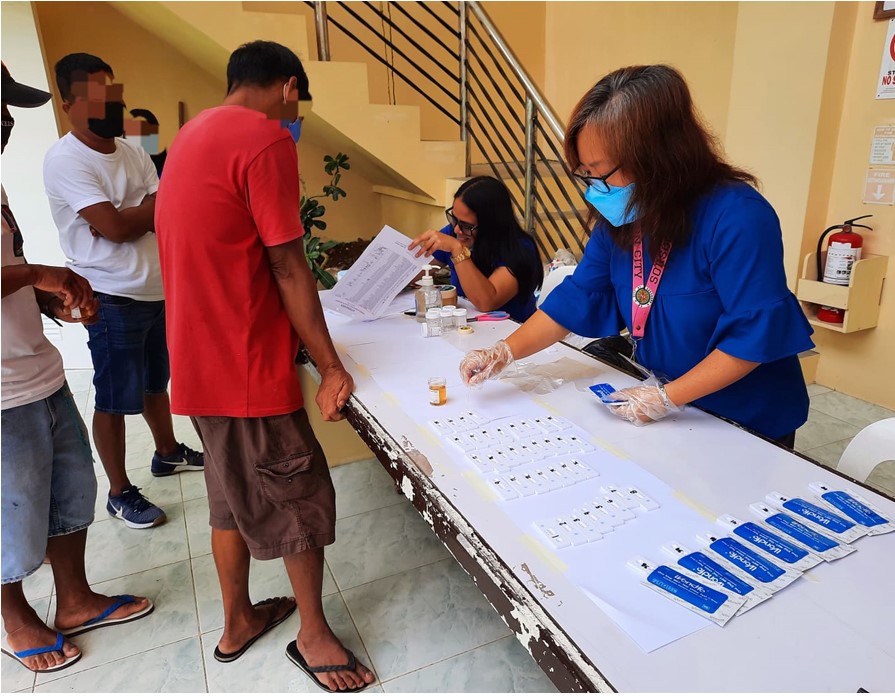 First batch of reformists are now officially enrolled at Balay Silangan for their Reformation Program. 
  In an orientation program attended by the City Mayor as her show of support and encouragement to these reforming individuals, together with the strong alliance of the city with Pdea Sorsogon represented by Provl.Officer IA Adrian Fajardo and SorCity Police with no less than PLTCOL Virgil Bibat in attendance, 46 persons are accepted to the program as witnessed by the presence of DILG City Operations Officer Mabel E. Morano.
  Established with an end view of providing sustainable assistance to Drug related clients, Balay Silangan is equip with programs for these people from profiling and assessment by our DDB
Accredited physician Dr. Jazel Calleja and the program team from CSWD with Ms. Uricar Diaz and Aldrin Requillas to knowing deeper the ill-effect of drugs to persons, community and health; values and religious formation; skills identification and enhancement and up to livelihood assistance and employment opportunity. 
   Ably assisted by the Regional Oversight Committee as monitored by DILG and PDEA, Balay Silangan clients are to undergo a 3-month program ending up to the months depending on the
livelihood training requirement of government agencies if they opt to enroll in skills and livelihood opportunities offered by partner agencies.
  Mayor Ester Hamor happily provided these attending beneficiaries with personal gifts to show her appreciation in responding to the call of the city for them to undergo the process and eventually help the LGU in its aim to be a DRUG FREE City.
  Praise and gratefulness are also extended to the Punong Barangays of the following barangays who immediately acted and followed confidentiality protocol on the communication sent by the
city.
* Almendras
* Cambulaga
* Rizal
* Salog
* Sto.domingo
* Sugod
* Bucalbucalan
* Bulabog
* Capuy
* PangPang
* Macabog
* San Juan
* Bitan-o
* Talisay
* Sirangan
* Sampaloc
* Balogo
* San Roque
* San Pascual
* Bogña
  Said activity was conducted at the SSU Audio Visual Hall upon request by the city and duly responded with assistance by Dr. Helen Lara and Dr. Jhonner Ricafort and his team.
Balay Silangan (BS) in the City, located at the 2nd Floor of the old Sorsogon Municipal Hall in Brgy.Talisay,
  West District was inaugurated December 21 of 2020 and is fully functional to date. BS is an off-shoot of requirements identified in the Dangerous Drugs Act and further implemented by the Dangerous Drugs Board (DDB) and Philippine Drug Enforcement Agency (PDEA) when an LGU is applying to be Drug Cleared.