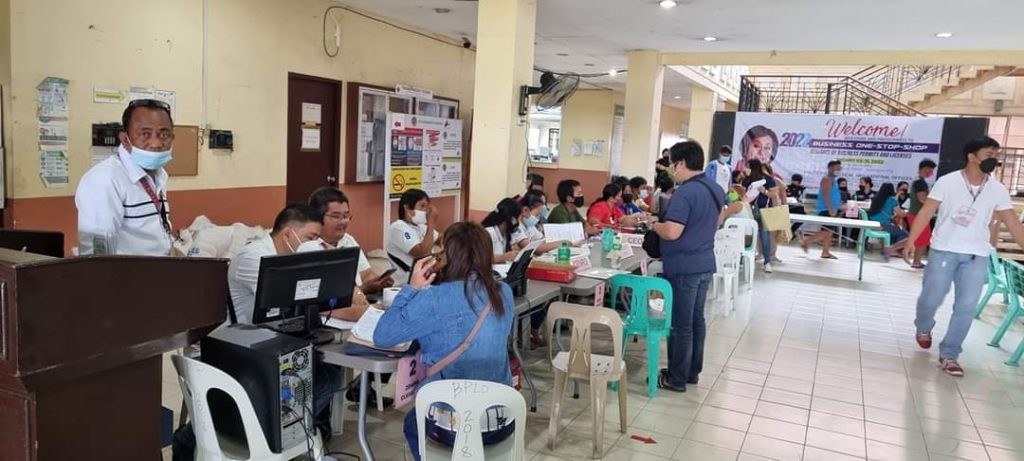 The 2022 Business One-Stop Shop (BOSS), spearheaded by the Permits and Licenses Section, registered a total of 1,624 business establishments at the close of office hours on January 31, 2022. Of these, 131 were new businesses while 1,493 were renewals.

According to Rodel Ferreras, Licensing Officer IV, majority of applicants for renewal of business licenses were restaurants and businesses involving food.
LGUs are mandated to establish the BOSS every January to assist business owners and facilitate the registration or renewal of business licenses. All government offices and agencies involved in the issuance of business licenses and permits, including the Department of Trade and Industry, Bureau of Fire Protection, Bureau of Internal Revenue and departments of the City Government hold office in the city hall to expedite the processing of renewals and new licenses. A composite team is organized in the last quarter of the year to conduct on-site inspections and other preliminary procedures in preparation for the one-stop shop.